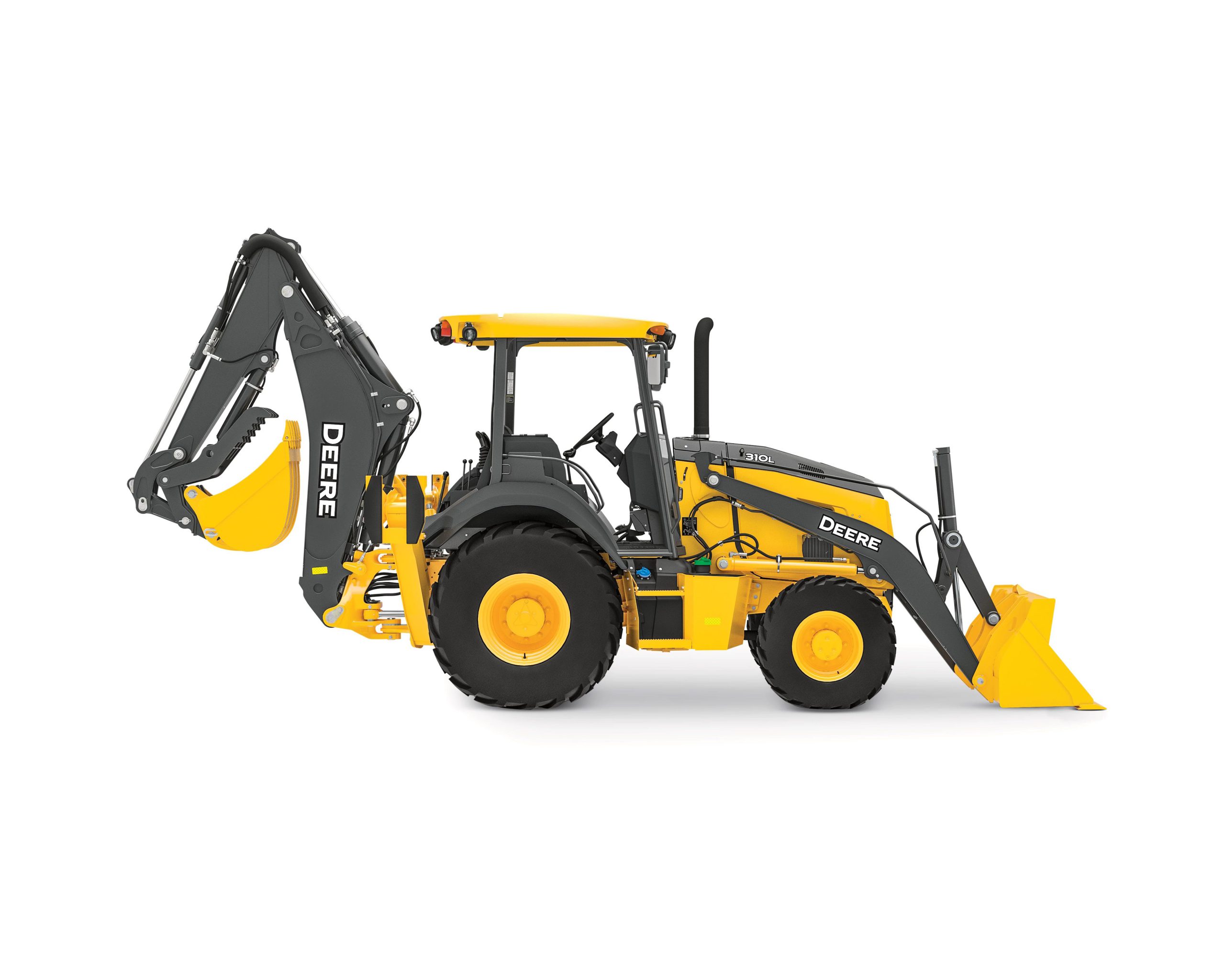 310 L
Increased productivity is within easy reach in an L-Series Backhoe. Loader-control grip and pilot controls provide effortless, fingertip operation of the backhoe and loader, while other machine functions are conveniently located on the steering column.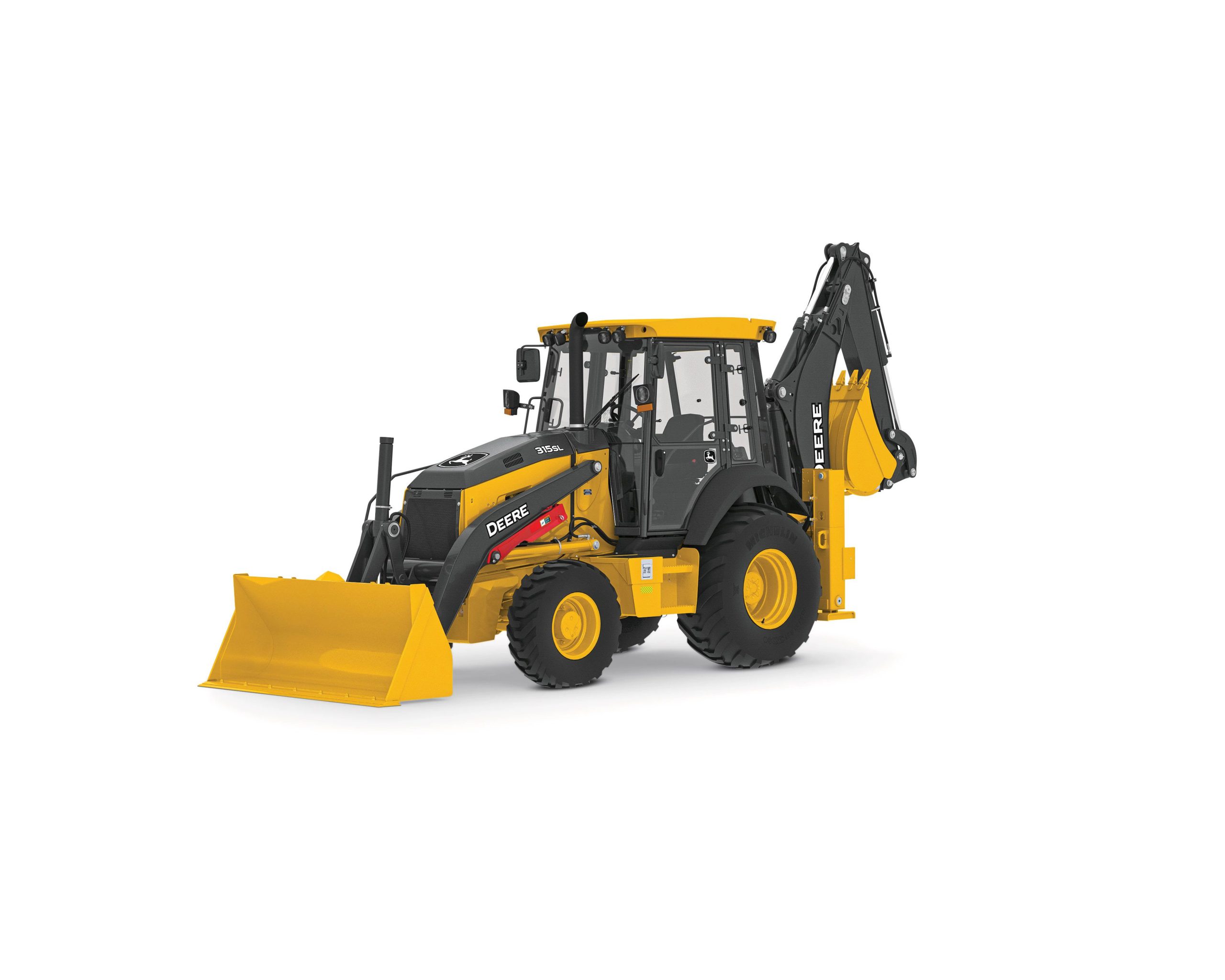 315 SL
New powered sideshift option for the 315SL enables smooth side-to-side shifts in under six seconds, for more precise backhoe repositioning. Its design includes a series of two hydraulic cylinders used to shift the backhoe, eliminating the need for a chain-drive or pulley system. It's easily unlocked and controlled via the combination in-cab switch on the main control panel.
One To Rule Them All
Why run two machines when one will do? Whether you're loading trucks, busting up blacktop, placing pipe, digging trenches, or moving materials, an L-Series Backhoe is more than up to the task. Improve your productivity on the jobsite with time-saving rear couplers for quick switching between attachments or do more with a multipurpose four-in-one loader bucket. The result: our most versatile backhoes ever.