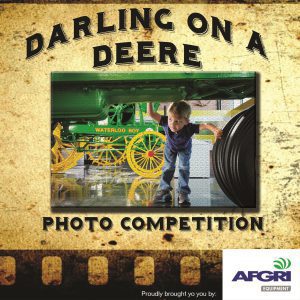 Get out, get back to your roots and visit a farm. If you happen to find a John Deere take a photo with your boy or girl child (age 10 and younger) in, on or over the green machine. It is an opportunity to start a discussion with your young ones about the importance of agriculture, and how we need to plan to feed the world's increasing population. Come on let's get those boots dirty!
Send your entry to info@afgriequipment.co.za
The winner gets a pedal tractor loader valued at R4500. Competition closes 20 January 2020.