X-Series Combines
The X-Series Combine Harvesters, available in two models, offer large-scale farmers the ability to thresh, separate and clean more tonnes per hour and harvest more hectares per day, without risking grain loss or quality. The Dual Separator (XDS) has the largest threshing and separation areas ever offered and the X9 is available with integrated precision ag technologies for important machine and yield data collection, improving harvesting results.
The new John Deere X-Series harvests more hectares per day, more tonnes per hour with minimal losses whilst maintaining performance long into the night. Plus with world-leading technology for greater management control, it takes your harvest capacity – and John Deere's Total Harvesting Solutions – to the next level.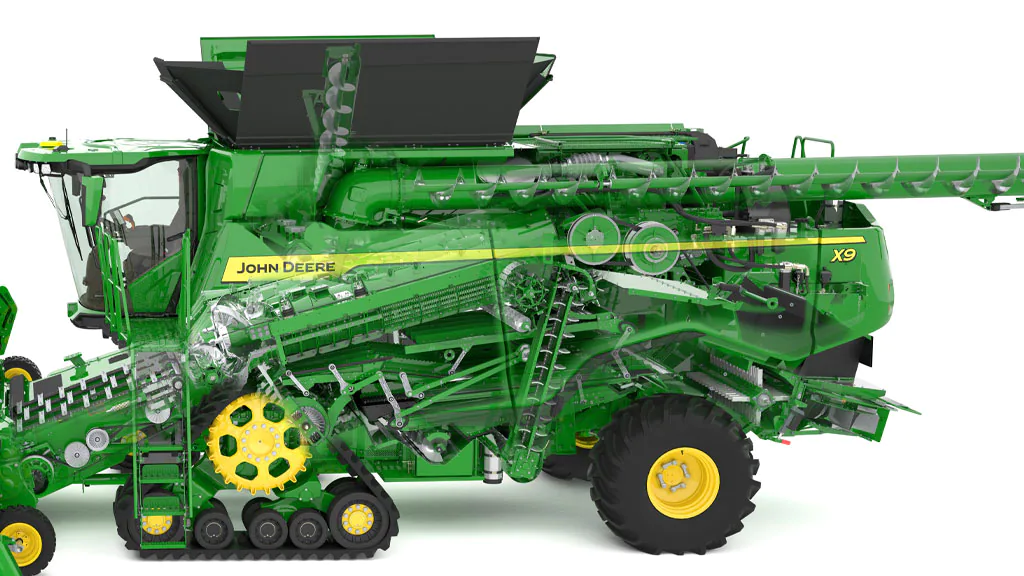 Dual separator
Two 61 cm rotors with an increased threshing area of 45% and separating area of 80%1 for better threshing and separating in high-volume crops.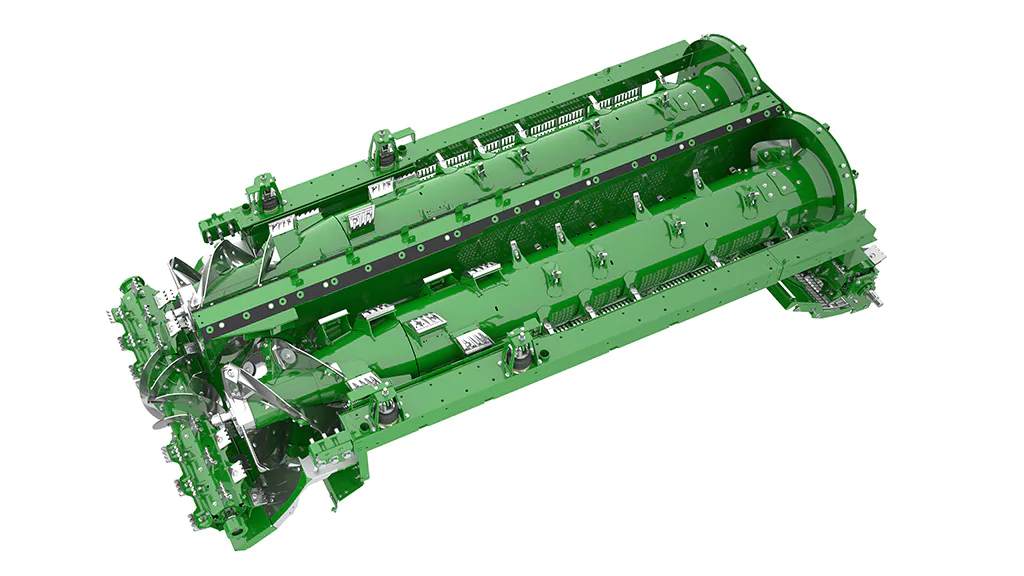 Cleaning shoe
The new shoe offers 36% more cleaning area1 to effectively put clean grain in the tank in the toughest harvesting conditions.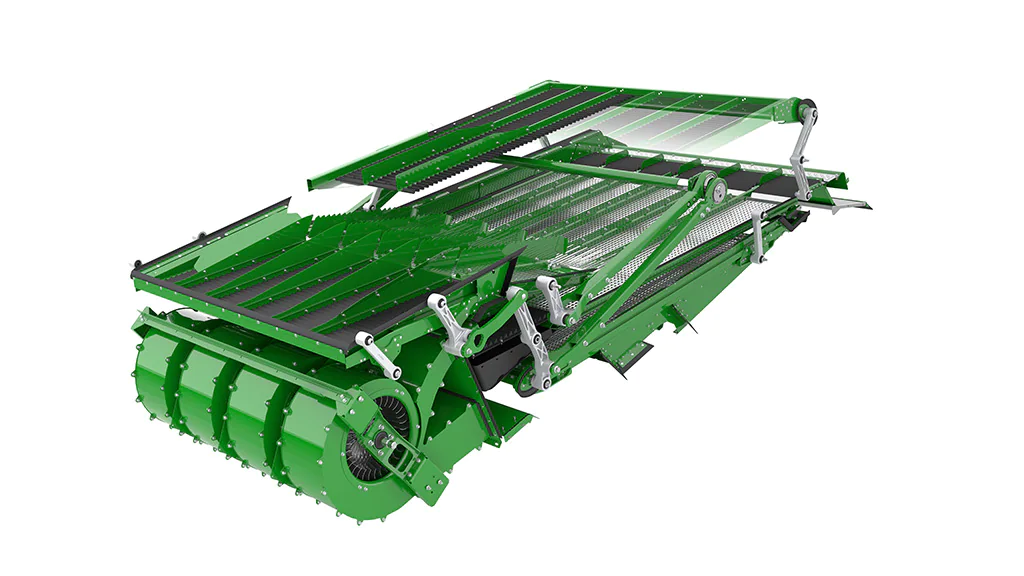 Fast unloading
Unload a full tank in about a minute and a half — up to 5.3 bushels per second! Choose from three power-folding auger lengths.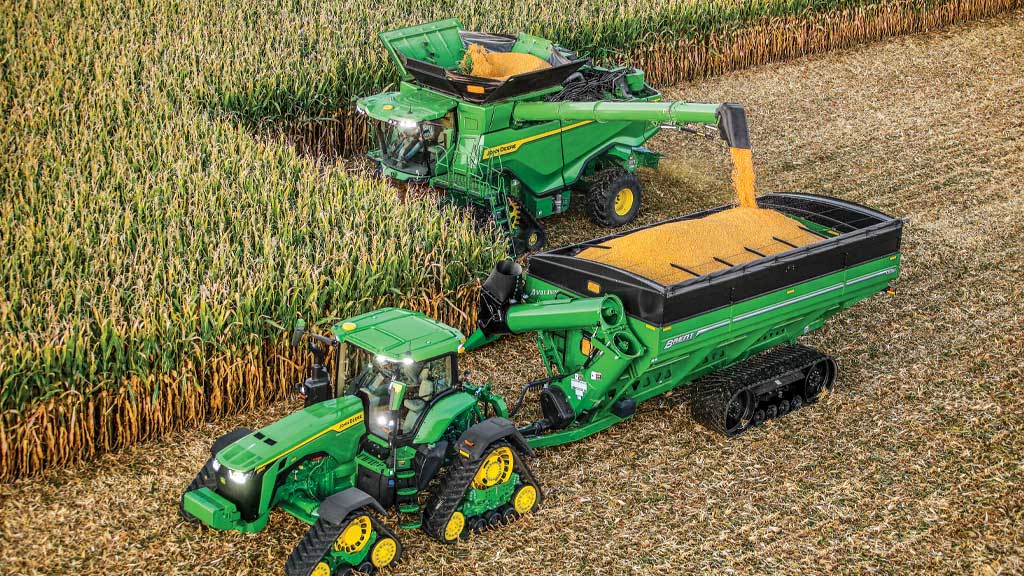 Wider feeder house
23% wider feederhouse to handle additional crop flow and wider headers.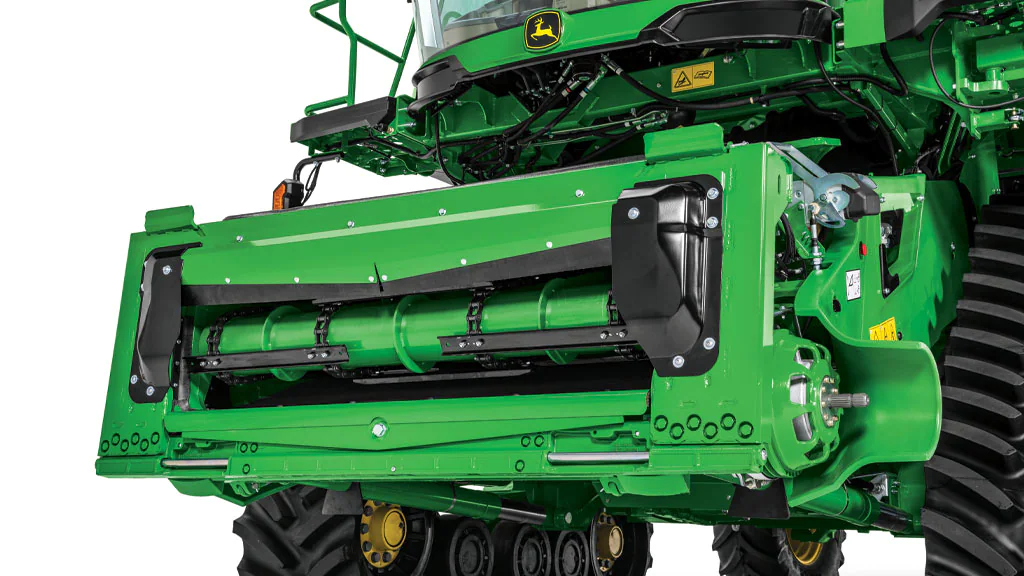 Headers and Platforms
X9 high capacity harvesters are engineered to create a perfect balance between front-end equipment and machine power, so together they deliver stable, consistent performance with every pass, even in tough conditions.
With a range of Corn Heads and Draper Platforms available and Belt Pickup Platforms to assist in smooth crop gathering and feeding performance, you'll have what you need to optimise your harvest window thus increasing your harvesting capacity.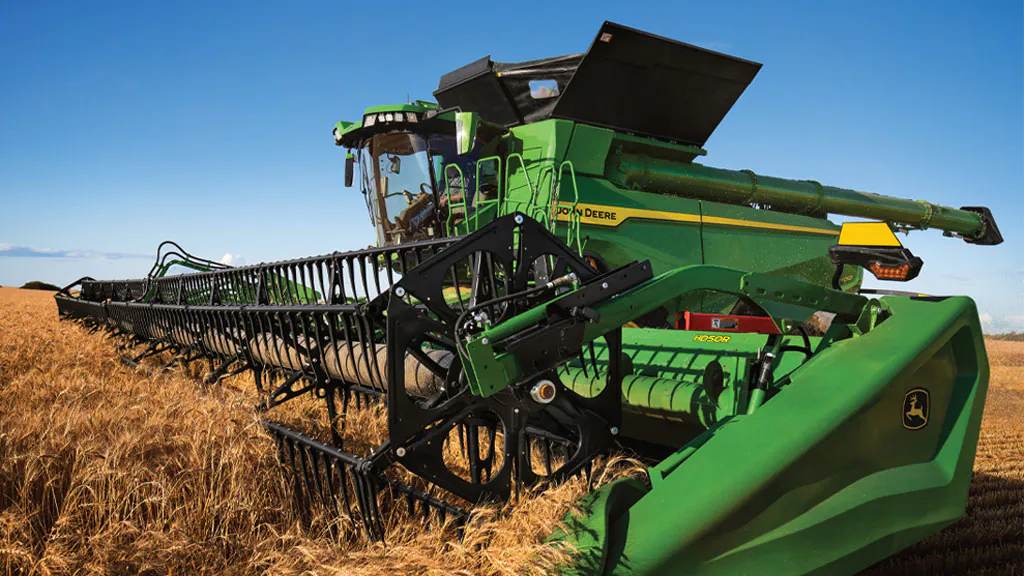 Loaded with integrated technology
X9 Combines come with a technology suite that keeps efficiency and productivity at the highest possible level. From JDLink™ connectivity, to data tools like John Deere Operations Center, to automation features like Combine Advisor,* to guidance options that range from an integrated receiver for hands-free steering to automated turns and tractor/grain cart control — the X9 delivers.
*Only available with Ultimate Technology Package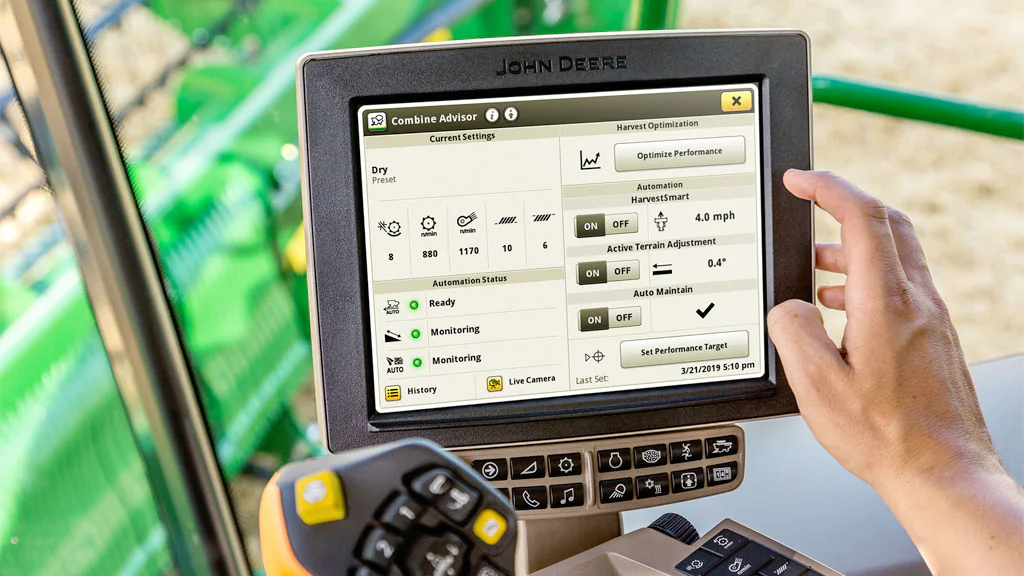 For more information on the John Deere X9 series combine harvesters, contact your nearest AFGRI Equipment dealer today without delay!
Contact us today!