John Deere has specially designed the John Deere 5EN and 5EF tractors suited to farmers who need to operate productively in compact spaces like in-between orchards and vineyards.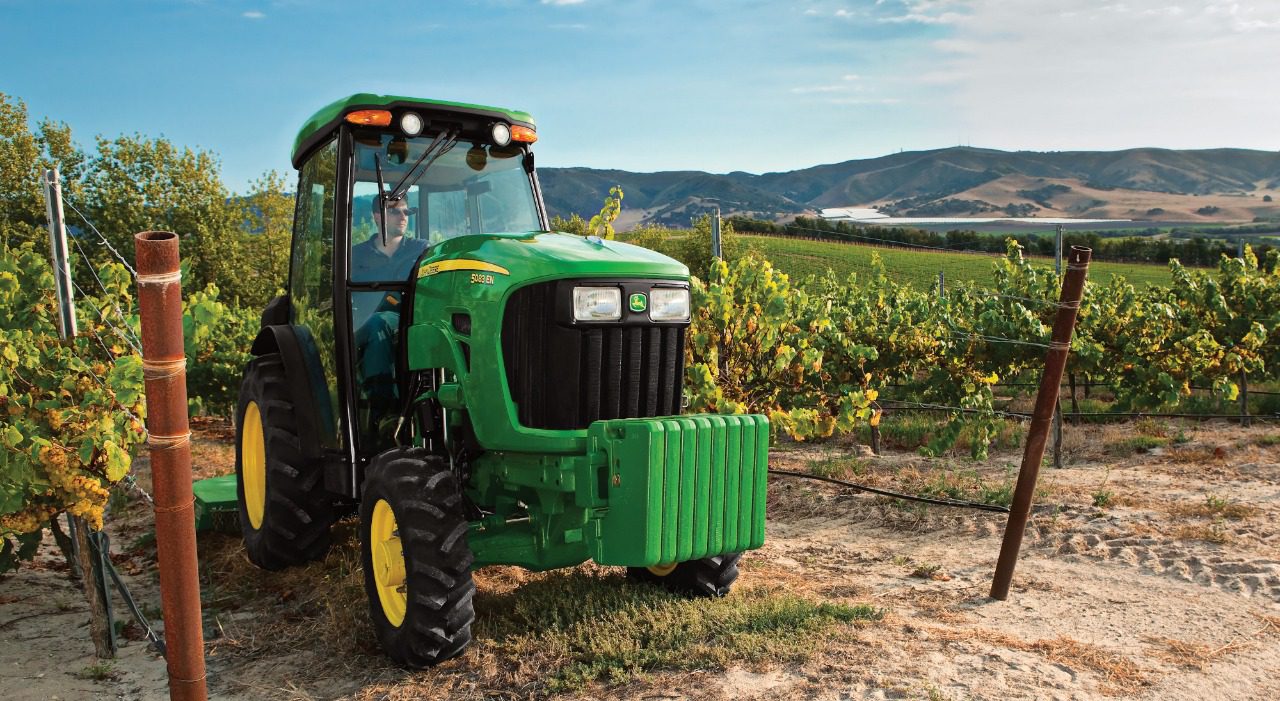 John Deere Designed Specifically for Orchards and Vineyards
John Deere 5EN tractor models are feature-filled and paired with a 4.5 liter, 4045 engine to deliver 76 or 90 horsepower of reliable power. Standard features include a 9F/3R Top Shaft Synchro transmission and optional 12 Forward 12 Reverse Powr Reverser. These tractors are designed to easily fit into orchards or vineyards and work hard in the toughest conditions on the farm, delivering industry-leading power at lowered fuel consumption rates.
For crops such as citrus, soft fruit and grapes where you need a narrow tractor with enough power, specifically when it comes to spraying look no further than the John Deere 5EF and 5EN range tractors.
Elevate your productivity. The John Deere 5E narrow tractors are designed to provide superior PTO and hydraulic power to take on the most challenging tasks. The John Deere 5E narrow tractor is ultimate in narrow format comfort and performance.
For more information on the 5E series narrow tractors click here!
Order Your Tractor Today: